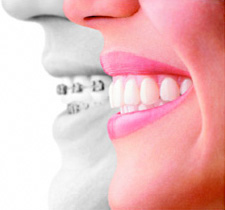 Cosmetic dentistry, or aesthetic dentistry as we like to call it is exceptionally popular for all the right reasons. It isn't just about the look or the Hollywood smile. It's more than skin deep and not as shallow as detractors would have you believe. A nice smile has far reaching physical and mental benefits for all of us.
There are many reasons why you might want cosmetic dentistry. It is used to make your smile whiter, brighter and straighter but it's also used for reconstruction. It is often used after an accident, incident or to recover from a particular medical condition. There is much more to cosmetic dentistry than meets the eye.
Popular types of cosmetic dentistry include:
1. Teeth whitening
2. Veneers
3. Invisalign
4. Dental bonding
5. Crowns
Let's take a quick look at each.
Teeth whitening
There are many reasons why your teeth may discolor. They could be lifestyle such as smoking or drinking a lot of coffee. They could be medical, as some conditions and medications cause discoloration. They could be age related. Teeth whitening is an exceptionally popular and simple procedure.
Veneers
Veneers are porcelain covers that are placed over teeth. They can cover broken teeth, stains, crowding, reshape teeth or to fill gaps. It's another very straightforward procedure that has far reaching positive effects.
Invisalign
Invisalign is a very effective method of straightening teeth and replaces those metal braces you used to see as a kid. They are almost invisible and involve a lot less discomfort than those old braces too!
Dental bonding
Dental bonding is another effective cosmetic dentistry technique that allows your dentist to correct minor defects such as a chip or gap. It's another straightforward procedure that can make a vast difference to your smile.
Crowns
A crown is a dental device that covers a tooth to fill a gap where a missing tooth might have been. It can also cover cracks, chips and discolorations too. It is an alternative to a dental implant and can complete an otherwise perfect smile. It's a popular cosmetic dentistry procedure thanks to its speed and effectiveness.
We know that a healthy smile makes for a healthy person. Having good oral health and a smile that you're proud of has physical and mental benefits far beyond the teeth themselves. It promotes self-confidence, comfort within oneself and can completely change how you act in public.
For those reasons alone, we recommend cosmetic dentistry to anyone who can benefit from it!
If you live in Denville, Dover, Morristown, Morris Plains, Mountain Lakes, Randolph, Rockaway contact Aesthetic Family Dentistry for free consultation!
– See more at: https://www.aestheticfamilydentistry.com/blog/popular-types-of-cosmetic-dentistry/#sthash.5k8rdRIR.dpuf