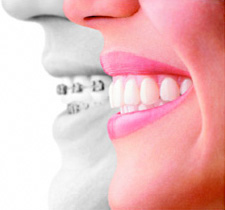 Not all cosmetic surgery is for appearance alone. Some procedures are essential to heal after accidents, injury, trauma and many other medical and psychological reasons. Often, cosmetic surgery is as much about the mental as it is the physical, which is why we are happy to offer a range of cosmetic dentistry treatments to our customers.
As holistic dentists, Aesthetic Family Dentistry treat the body and mind, not just the mouth. There is so much to cosmetic dentistry that we couldn't do it justice in a single article, so we're just going to provide a simple overview for now. We'll get into details about each procedure over the coming weeks, so keep an eye on our blog.
What Counts as Cosmetic Dentistry?
Cosmetic dentistry includes any procedure or treatment that improves or changes your appearance. While many cosmetic procedures are purely for aesthetics, many are to repair or rebuild people physically and emotionally after a trauma. It's easy to dismiss these procedures as vanity, but there is so much more to it than that.
Cosmetic dentistry can include:
Cosmetic implant dentistry
Dental bonding
Veneers
Invisalign
Botox
Crowns
Teeth whitening
Juvederm
As specialists in cosmetic dentistry surgery, we are perfectly placed to revolutionize your smile. Our Cosmetic dentistry center in New Jersey is state-of-the-art and our holistic approach ensures every aspect of your wellbeing is catered for. It's one of the many reasons we are so popular.
The Benefits of Cosmetic Dentistry
The physical benefits of cosmetic dentistry includes the rebuilding of damaged areas, repairs to teeth, gums and jaw and the treatment of injury, damage or disease. A healthy mouth leads to a healthy body and now we know oral health has a direct influence on heart health, having a healthy mouth is more important than ever!
There is also a significant psychological benefit to cosmetic dentistry too. A good smile has a direct correlation with one's self confidence that is often overlooked when considering any dental work. A beautiful smile makes all the difference to a person's self-esteem and confidence that makes any cosmetic dentistry worthwhile. It's also why we're so happy to offer it as a treatment.
As a family and cosmetic dentistry specialist, we work tirelessly to help our patients and continually work to develop and improve treatments, as well as improve the lives of all who come to us.
If you need cosmetic dentistry or would simply like to learn more about how it could benefit you, contact Aesthetic Family Dentistry today to schedule a consultation.