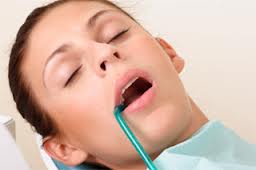 Choosing the right dentist can often be enough to overcome anxiety about regular checkups or receiving essential treatment. Sometimes that isn't enough. Occasionally, anxiety is so strong that it prevents patients from seeking the treatment they need. That's where sedation dentistry comes in.
Sedation dentistry, used in conjunction with the right dentist can be the perfect combination for dealing with anxiety and even overcoming it.
So who can benefit from sedation dentistry? Almost anyone who has enough anxiety about visiting the dentist that would otherwise prevent them from seeking treatment. It isn't something we would prescribe on a whim, but something we would certainly prescribe for the right person and the right circumstances.
There are levels to sedation dentistry. Some people are only mildly anxious so might need only a tiny amount of sedation to get them through. Others with higher levels of anxiety may need more sedating. Others who only have a fear of longer or more involved procedures may just need sedation for those particular procedures.
Sedation dentistry is prescribed to the patient, not for particular procedures. There is no hard and fast rule. We discuss all options with you before undergoing any kind of treatment and will only undertake sedation dentistry with your full agreement.
Sedation dentistry can be beneficial if:
You would typically avoid going to the dentist because of anxiety

You would rather not be aware of a procedure as it's happening

You need to undertake a prolonged or complicated procedure and are anxious enough about it to consider not having it done

You are anxious about a particular aspect of a treatment such as needles, drills or other tool

You have tried addressing the anxiety itself without success
As holistic dentists, Aesthetic Family Dentistry is naturally concerned with the mental aspect of any part of our dental treatment. Anything that lowers your anxiety about a treatment is a good thing as far as we are concerned. That's why we offer sedation dentistry as part of our package of dental treatments.
As long as the reasons are sound and it will help you cope better with dental treatment and you are physically capable of undergoing sedation dentistry, you may be a candidate. We would discuss all your options with you at your consultation as there may be alternative solutions open to you as well.
Everyone has a right to good dentistry and good oral health. Sedation dentistry is just one of many methods to achieve that.
If you would like to know more about sedation dentistry, and live in Denville, Dover, Morristown, Morris Plains, Mountain Lakes, Randolph, Rockaway contact Aesthetic Family Dentistry for free consultation!
– See more at: https://www.aestheticfamilydentistry.com/blog/who-can-benefit-from-sedation-dentistry/#sthash.GxZGiqGO.dpuf