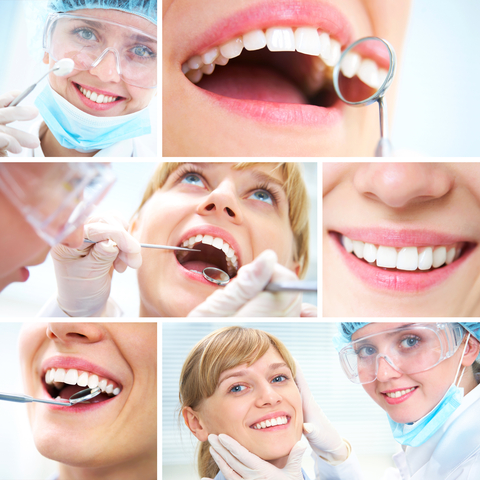 Dental veneers are thin layers of porcelain that we lay over teeth. Much like a false fingernail, a veneer is placed over the real thing to create a more appealing aesthetic. If you're not happy with your smile for any reason, they are a way of addressing that without being too invasive.
When do you use dental veneers?
They are used to cover gaps, broken teeth, chips, straighten smiles and more. They are a very useful dental procedure that can address a range of situations. Veneers are porcelain "caps" that are affixed onto the front surface of a tooth to completely change how it looks.
They can be color matched so they look completely natural and placed carefully so nobody would ever know. When done properly, dental veneers are a work of art!
What conditions can dental veneers address?
We routinely use dental veneers to address a range of conditions, including:
Discolored teeth
Worn teeth
Chipped or broken teeth
Misaligned, crooked or gapped teeth
Essentially, they cover the tooth to make it look like the others in your mouth. This gives you an even smile that you can be proud of!
How are dental veneers fitted?
Usually, having dental veneers involves two visits to our dental office. The first is to diagnose and check for any issues that may complicate or prevent the use of veneers. We will also explain what happens, what to expect and talk you through the restrictions and limitations of the procedure.
We will then prepare your tooth for the veneer by removing as little enamel as possible to provide a solid foundation. We then take an impression of your tooth and have the veneer made in a dental laboratory.
Once we receive the dental veneer back from the lab, we make sure it fits perfectly before bonding. If all is well, we cement the veneer onto the tooth. If the veneer needs adjustment for fit or color we send it back.
Cementing a dental veneer involves cleaning, polishing and etching to make sure the tooth's surface is clean and has a key for the cement to bond. Then we add the cement and position the tooth. Once we are satisfied we have achieved a look that you will be satisfied with for many years to come, we apply a light to the veneer that sets it, holding the veneer in place.
Once the veneer is bonded and polished up, you're ready to go home. We may ask you to return for a follow up visit to make sure the veneer is equilibrated. All of this   we will discuss with you at the time.
If you think you're a candidate for dental veneers, contact Aesthetic Family Dentistry today for a consultation!