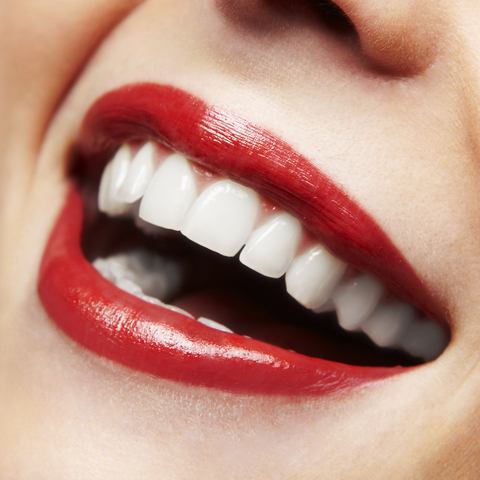 People are always asking me what is the best way to improve the color, size or shape of their teeth.  I am often asked, "How do I get that Hollywood smile?".  My answer,   "Veneers!".  Veneers are a thin translucent coating made out of porcelain.  They are applied to the front of teeth to achieve the smile you want.  We can correct many problems with veneers.  These include, discolored teeth from medication or age, worn or chipped teeth, crooked teeth and gaps or spaces between teeth.
The procedure is simple, usually only 2 or 3 visits, start to finish.  First we examine your teeth and take molds and discuss with you what your expectations are. Often I ask, "If you had a magic wand, what would you like to change about your smile?".  We select color, shape and size to fit your smile.  Next visit we prepare your teeth by lightly filing the enamel.  A mold is taken and sent to our lab to fabricate you veneers.  Before you leave our office we may apply temporary veneers.  Between visits we review direction to care for your gums and temporary veneers.  We recommend you avoid foods and liquids that are too cold which may cause sensitivity and hard foods that may loosen your temporaries.  The final visit we bond your veneers to your teeth.  Before bonding we will fit the veneers on your teeth and check the color and esthetics.  The surfaces of your teeth are then cleansed and primed to receive the veneers.  The veneers are bonded to your teeth using a special resin that is hardened or cured with a high-intensity light.  Any excess bonding resin is removed and the veneers are finished and polished. Your bite is adjusted and restored to normal.  The finished veneers should feel natural and comfortable.
Veneer can give you a very natural, better-looking smile.  If you care for your veneers properly, they will last for many years.  Be sure to practice good oral hygiene and have regular dental checkups to ensure your teeth and gums stay healthy and your new smile beautiful.